HRIS/HCM Systems
Benefits First utilizes a powerful cloud-based Human Capital Management solution (HCM) that provides for extensive automation of all HR-related activities.  We strive to ensure that the employer groups we work with have access to one of the most complete and affordable Human Resource Information System (HRIS) solutions on the market today.   The Benefits Management module provides administrators the ability to oversee benefits and apply deductions to employee records along with the capability to allow employee input on these elections.
Enrollment Systems

This enrollment system allows us to manage an unlimited number of locations, divisions and classes plus add custom eligibility rules for enrollment and eligibility. One system readily handles clients with hundreds of thousands of records or even a tiny client with just a handful or employees. Available using self-service enrollment or agent-assisted enrollment.
WEBSITE LOGIN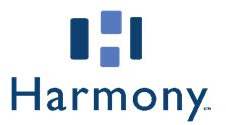 This enrollment system is available to all accounts at no cost, through Benefits First LLC.  It's a complete enrollment solution that supports 1-to-1, group meeting, call center, co-browsing and self-enrollment methods.  Harmony features a secure, user-friendly interface that takes the hassle out of enrolling, communicating and administering employee benefit programs.

Technology exists to make everyone's life easier, but benefits and HR is too important to leave to a call center.  Employee Navigator provides the best of both worlds, great technology and hands-on support.  This enrollment system allows for year-round benefit and employee administration.  It supports 1-to-1, co-browsing and self-enrollment methods.
WEBSITE LOGIN